New Investment Opportunity in North Raleigh!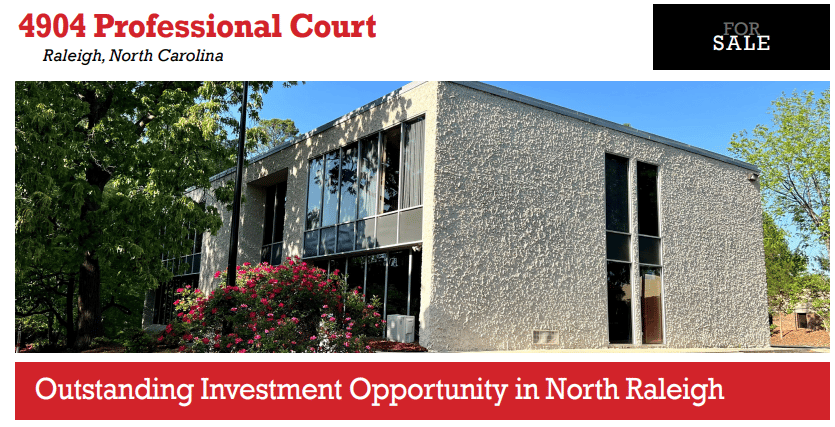 For sale! 4904 Professional Court is a fully leased free-standing office building located in North Raleigh near Falls of Neuse Road, Millbrook Road, and Quail Corners Shopping Center. Details include a new roof and HVAC units, resurfaced and striped parking lot, plus interior and exterior upgrades. This is an outstanding investment opportunity! Click here for sales details.
Learn more by contacting Jimmy Woody at (919) 833-2213 / jwoody@insightpropertygroup.com or Don Cate at (919) 720-4542 / dcate@insightpropertygroup.com.