Opportunity to Purchase Retail Space Overlooking Durham Central Park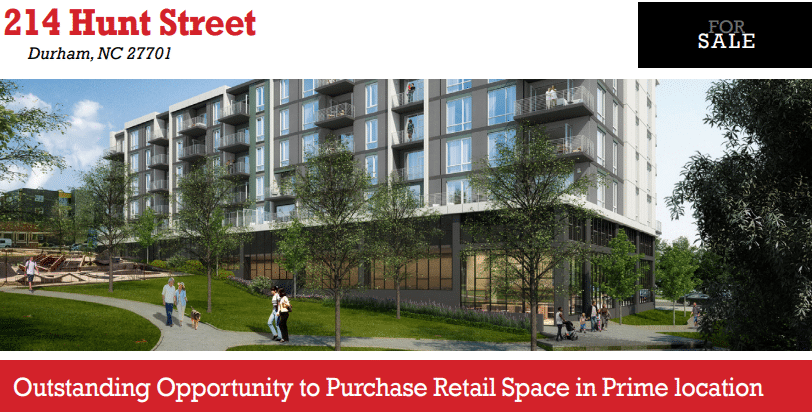 An outstanding opportunity to purchase retail space is now available in Downtown Durham. Located at 214 Hunt Street on the ground floor of The Vega, Downtown Durham's premier new residential condo building, this space boasts an excellent location between Foster Street and Rigsbee Avenue within a very walkable district. Features include +/- 2,660 sq ft of space, including 605 sq ft of patio space overlooking Durham Central Park. For details, click here!
Contact Jimmy Woody at (919) 833-2213 / jwoody@insightpropertygroup.com or Don Cate at (919) 740-3228 / dcate@insightpropertygroup.com to learn more.