Pulp Juice and Smoothie Bar Pursuing Multiple Triangle Area Locations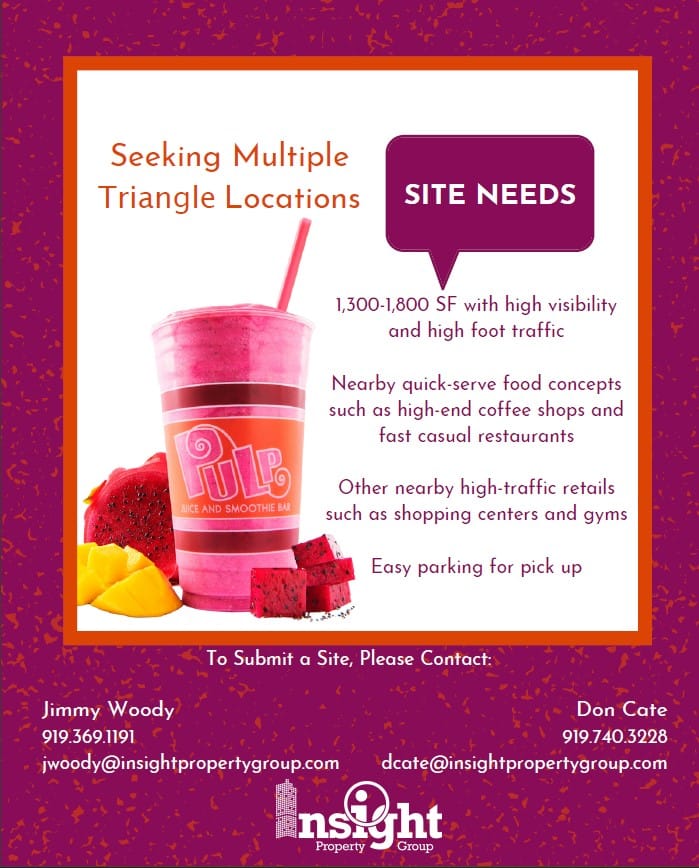 The Insight Property Group team is assisting Pulp Juice and Smoothie Bar in locating multiple sites for bringing their smoothies, freshly squeezed juices, and blended bowls to the Triangle Area! Requirements include 1,300-1,800 SF with high visibility and high foot traffic, nearby quick-serve food concepts such as high-end coffee shops and fast/casual restaurants, other nearby high-traffic retails including shopping centers and gyms, and easy parking for pick up.
Please contact Jimmy Woody at (919) 833-2213 / jwoody@insightpropertygroup.com or Don Cate at (919) 740-3228 / dcate@insightpropertygroup.com to submit recommendations.