Wake Forest Redevelopment Opportunity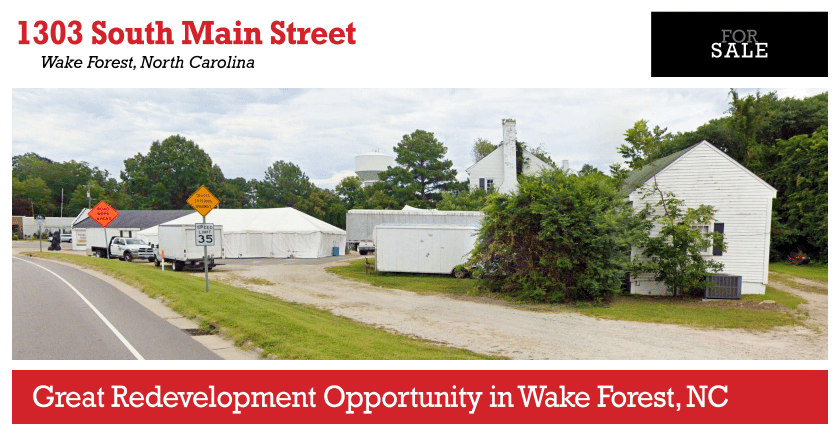 We're pleased to announce a high visibility Wake Forest redevelopment project at 1303 South Main Street, boasting unbeatable street exposure next to the Heritage community and minutes from Hwy 98 and Hwy 1. 
Seller financing is available! For complete sales information, contact Sharon Barham at (919) 369-8981 / sharon@insightpropertygroup.com.